Consultant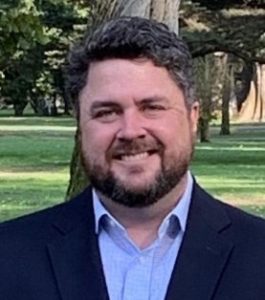 Robert Dempsey is a veteran communications, legislative policy, public affairs, and Democratic political consultant with over 20 years experience leading operations at the national, state, regional, and local level.
Robert's political experience includes managing several congressional campaigns, serving as the Executive Director of three state Democratic Parties, and consulting on hundreds of campaigns throughout the country. Robert has also served as legislative staff for the Subcommittee of Primary Health and Aging, chaired by United States Senator Bernie Sanders (I-VT) and the office of Congresswoman Marcy Kaptur (D-OH.)
Most recently, Robert served as the National States Director for the Bernie 2020 presidential campaign, managing each individual state's operations and staff. In 2018, Robert led the Congressional Campaign Program for the California Democratic Party, flipping seven House seats blue that cycle.
In 2016, Robert ran Marine Colonel Doug Applegate's campaign in California's 49th Congressional District - nearly defeating entrenched incumbent Rep. Darrell Issa - and was a State Director on Sanders' first bid for the presidency, winning Minnesota and Wisconsin by double digits while aggregating a majority of delegates in both states.
Robert got his start in electoral politics in 1999 when he was part of the team that elected Mike Coleman the first Democratic mayor of Columbus, OH in 28 years and it's first ever African American mayor. Robert went on to work on campaigns and political operations in Pennsylvania, Michigan, Florida, Ohio, Vermont, California, North Carolina, Virginia and throughout the Midwest while working for the Democratic Congressional Campaign Committee.
Robert is a native of Buffalo, NY and enjoys cooking, riding his bicycle, and representing the Buffalo Bills.