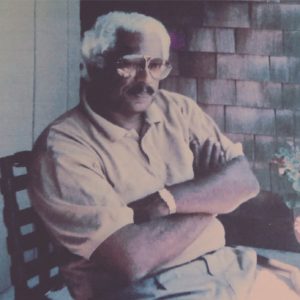 Lloyd A. Edwards has a distinguished and diverse career in media, community affairs, and the private sector.
Mr. Edwards worked for five years as a Bay Area newscaster covering local politics, the State Legislature, and local affairs. The former owner of Golden Gate Broadcasting (KMPX-San Francisco), he collaborated with community leaders to develop a strong news and public affairs department.  While directing Golden Gate, Edwards worked closely with public advocacy groups to retain its big band radio format.  He is also the former owner of Northstar Broadcasting (KFOX-Seattle) where he developed a strong news and public affairs presence in the Washington state region. Edwards is a former Board Member of KQED Television, Public Broadcasting; and former Chairman of the PBS Radio Station affiliated with KQED Television.
Edwards was previously Founder and Chairman of the Board of First Enterprise, a community-oriented Bay Area independent bank specializing in small business and real estate loans.  He was formerly on the Board of Directors of the American Bankers Association and the Oakland Metropolitan Chamber of Commerce.
He has received numerous commendations for his work from the California State Legislature and local elected officials.  Formerly an active supporter of the Real Alternative Project for Students and Board Member of Stiles Hall at the University of California, Berkeley, Edwards also served on the Board of the Oakland-Alameda County Coliseum Foundation, which awarded college scholarships to graduating high school students.